Clermont Reunions
Dominic Alfieri and Harold Hagman started the first Clermont reunion in 1964.
Here is a picture of the program folder given to each person that attended the second reunion. The first one is the outside cover and the second is the inside.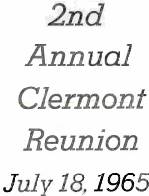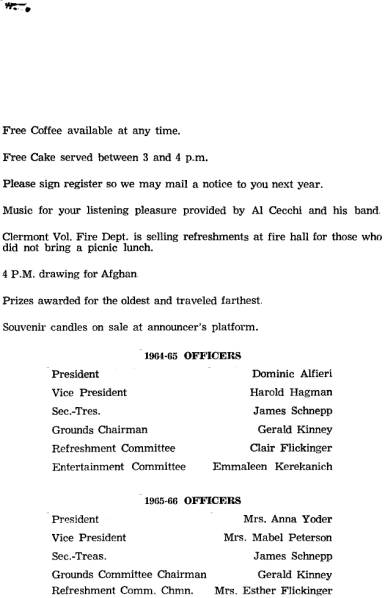 The third one is a poem contributed by Vince Keating about the "Patch".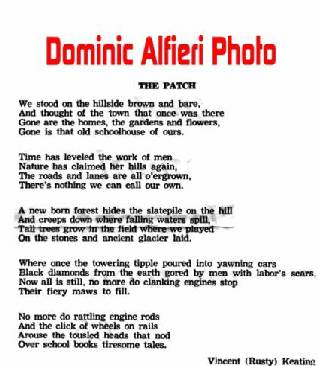 Here is a photo of the Patch which was located South of the school house.

The oldest person in attendance at the first reunion was Pete Bloomster from Bloomster Hollow which is located in Sergeant Township.