MC KEAN COUNTY JUDGE

The Pennsylvania legislature approved a second judge for Mc Kean County. In the primary there were four candidates for the position. They were Michele Alfieri, Erik Ross, Chris Howser, and John Yoder. Mrs. Alfieri held the position of District Attorney for Mc Kean County from 1996 until 2004. Mr. Ross worked as an attorney in Mt Jewett and Kane. Mr. Howser served as an attorney and District Magistrate in Bradford. Mr. Yoder had a private law practice and served as District Magistrate in Smethport. Here are several signs displayed during the campaign.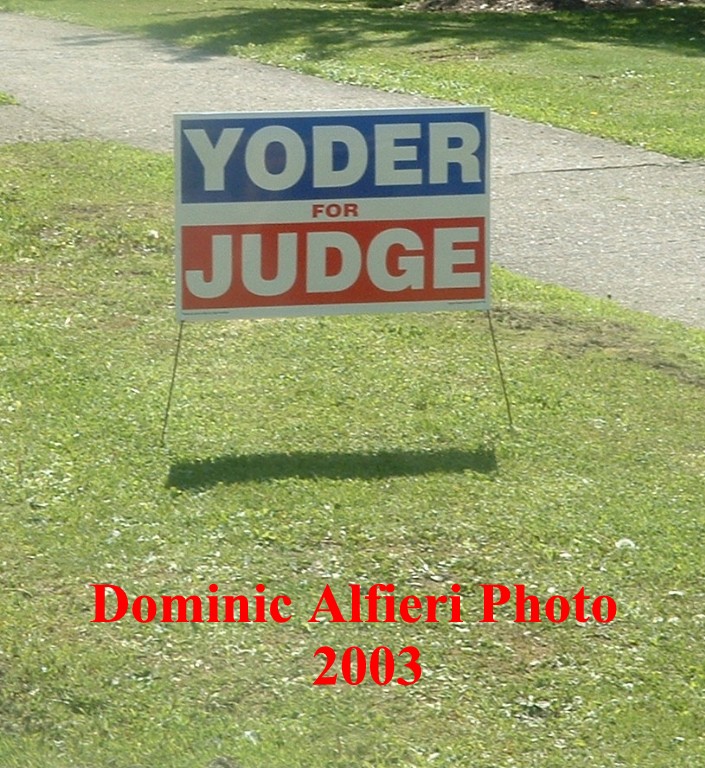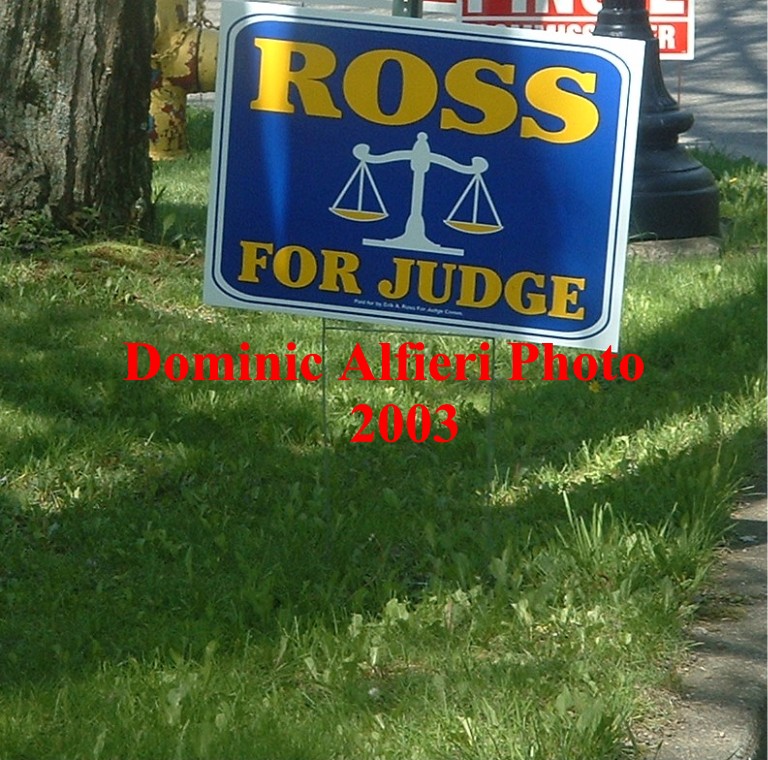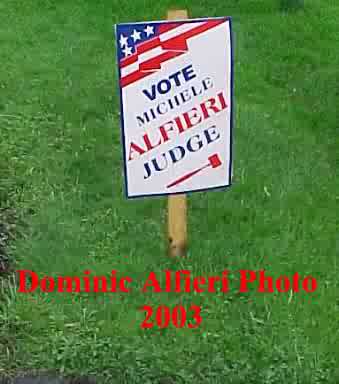 Mr. Yoder won the Republican nomination and in the General election was elected judge.
Yoder sworn in as second judge
First person elected to new Mc Kean County Office
On Friday January 2, 2004, 32 years after being sworn in as an attorney in the Mc Kean County Court House, John Yoder of Smethport and native of Clermont was sworn in as second judge of the county Court of Common Pleas __ the first person elected to the newly created office.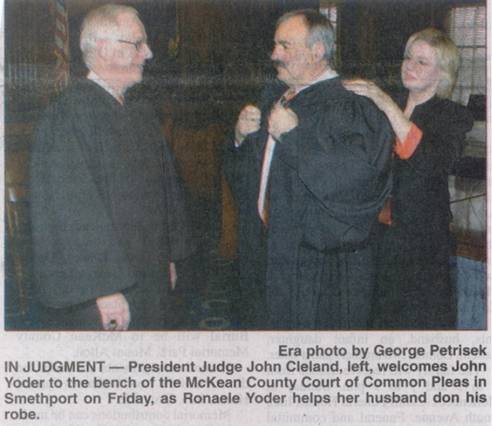 Jack Yoder, as he is known in Clermont, grew up in Clermont. He is the son of Jack and Anna Cecchi Yoder. He attended the Clermont Elementary School and graduated from Smethport Area High School .
Mr. Yoder addressed the crowd saying, "There are few things sought more than justice to address a wrong which someone has suffered." He explained how justice has evolved through the years to the judicial system, which exists today. " Our legal system strives to mete out justice," he said." I'm human; I will make mistakes. I promise you they will be honest mistakes."
Yoder spoke of his experience three decades ago in the same courtroom, when Judge William F. Potter appointed him to represent a defendant in criminal case just minutes after swearing Yoder in as an attorney.
Potter had left the file for the case on his bench in the courtroom, and asked Yoder to get it.