The Grillo Farm
A.J. Hellman previously owned the Carmen Grillo farm. Aaron Hellman leased land west of his house for the location of the school. The Grillo family purchased the farm in 1926. It was stipulated at the time that the land would be returned when the school was closed. When the school was eventually closed, the school property and building became the property of the Grillo family. The farm property has been sold and is now owned by a family named Bush.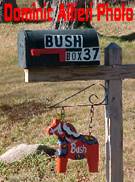 The school property is still owned by Sarah, who is the youngest daughter of Carmen and Mary Grillo.
The Grillo farm was unusual in that they had 35 to 40 beehives and sold honey to other residents. Also they raised pigeons and harvested the squabs for food. In early years horses were used for the farm work. The Anderson farm and the Grillo farm were separated by a road called Limekiln hill, which was used by people to go to Marvindale and beyond. In 1930 the new road was built on the West Side of the schoolhouse. They shared a water supply from a spring on the hill above the Anderson house. There are some original buildings on the former Grillo farm as seen below: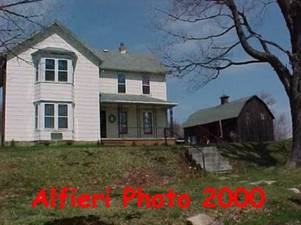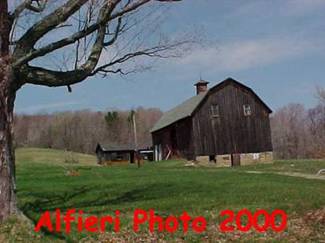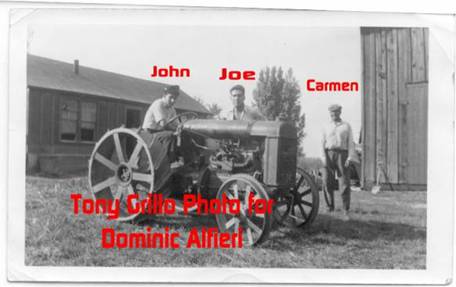 This picture of the tractor and 3 members of the family was taken in 1940.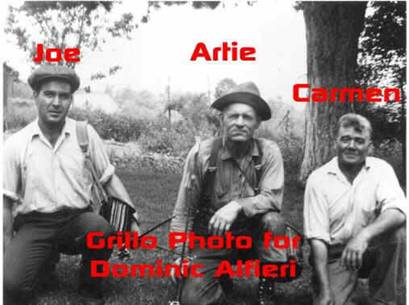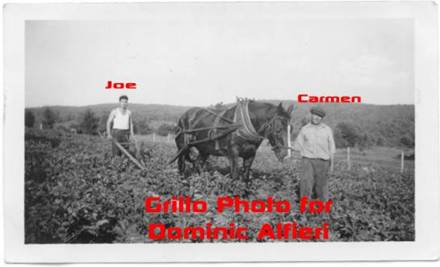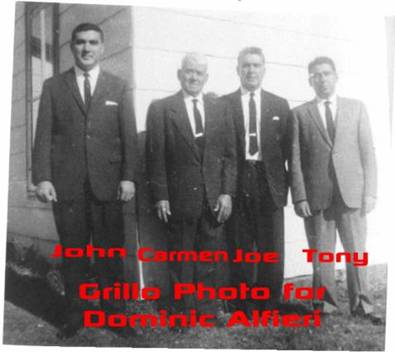 Here are the male members of the Grillo family and they are from left to right: John, Carmen the (father), Joe, and Tony.