Clermont Mines
In 1879 the Buffalo Coal Company opened a mine near the head of a small stream located 3 miles Southwest of present day Clermont. According to Frank Rizzo, the mine foreman for the mine, there were over 50 men employed there.

The majority of them were immigrants from northern Europe and a large contingent of Italians. By in large the majority of the Italians spoke very little English.

The company had built a narrow gauge railroad from the "Patch" across the lower part of the hill where the present day water works is located. The coal was hauled over this road from the mine to the Pennsy railroad for transportation to Buffalo and points East.

Vince Keating ran the engine from Gumboot Mines to the other railroad.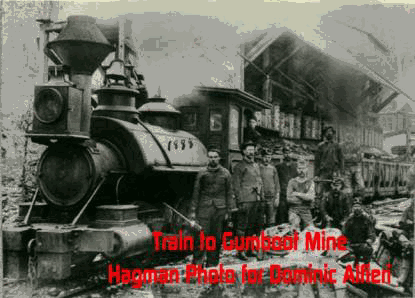 Life was extremely difficult for the miners. The underground work was dangerous, dirty and very damp. Miners working in the underground tunnel could not stand up straight, ceilings being too slow. They picked and shoveled coal for ten hours a day, loaded it into small cars, and pushed them by hand to the mine entrance. Here is a photo of one of those cars.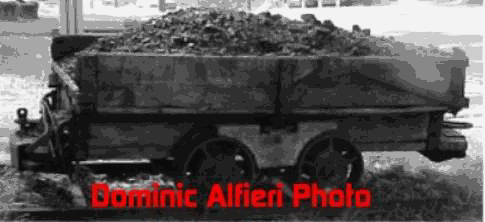 Working in the damp underground and sometimes standing in small pools of water especially after a good rainstorm made it very difficult. It made it necessary for the men to wear a medium height boot made from a soft rubbery material and called a gumboot. Consequently the men began to refer the mine as "Gumboot Mine". Another later mine was called "Gumboot 2". In addition to the other unfavorable conditions the only source of light available came from carbide lamps similar to the one shown here.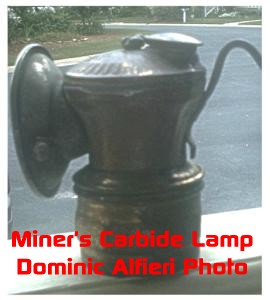 A very interesting but little known thing about the Italian miners was their favorite pastime. On Sundays they would get together and played an Italian game called Bocce. They constructed a bocce court on a flat area in the area that was later used for a siding by the Shawmut Railroad and called Dale. This photo shows the type of equipment used in that game.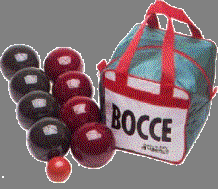 For their efforts in the mine the men were paid by the ton. The men began claiming to the foreman that the company was cheating them. They felt that the company was cheating them because they were told that too many rocks and clay had been put in the mine cars. At this time miners in other parts of the country voiced the same complaint. Strikes over wages occurred in other areas. A slump in the coal industry and the loss of profitability in mining finally lead to the closing of the Gumboot mines. Some of the miners remained in the area to work in other jobs. In fact Frank Rizzo started his own business that we will discuss in another segment.