The Anderson Family
The Anderson family consisted of John W, Anna, Albert R, and Sigrid. Their son A. R. Anderson's family consisted of A. R., Alma, Eileen, Wendell, and Marshall. Here is a photo of the John W. Anderson family.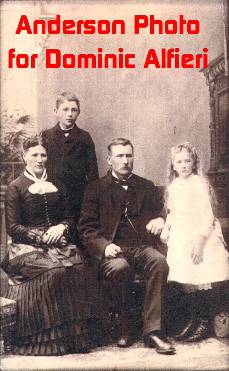 From left to right: Anna Anderson, Albert Richard Anderson, John W. Anderson, and Sigrid Anderson. Photo taken in 1884.
A. R. Anderson served as Mc Kean County Recorder of Deeds. Here is a photo taken in the courthouse in Smethport.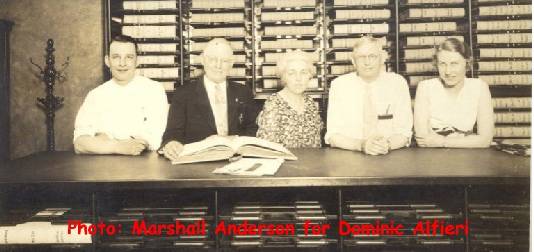 From left to right are: Unknown, A. R. Anderson, Iva Bush, C.C. Choate, and J. Axley.
Marshall Anderson is presently living in Atlanta, Georgia. He and Gloria Danielson were recently married. They plan to live in Georgia part of each year and return to Mc Kean County for a few months each year. Here are two recent photos of Mars
hall Anderson.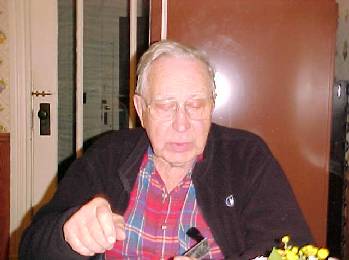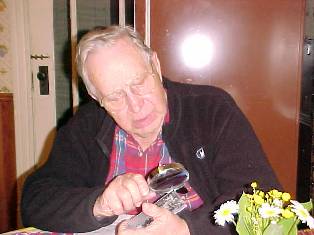 \