The Snyder Family
Glenn Snyder and his wife Margaret came to Clermont in 1931 from Reynoldsville Pennsylvania .
Here is a picture of Glenn and Margaret Snyder.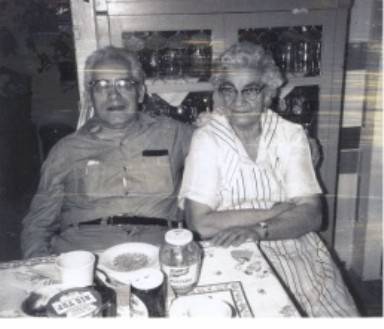 They lived in a company house in the Black Row for many years and eventually bought the Frank Rizzo house after his death in 1945. They had seven children: Harry, Blair, Addison, Walter (Burnette), Nellie, Maxine and Wells. Glenn worked for Clermont Clay Products Company when he first came to Clermont. After the depression of the 1930's he went to work for the Pittsburg Shawmut and Northern Railroad. After the railroad shut down he began working as the Oiler at Kaul Clay Products Company in 1947. The four older Snyder boys all served in the United States Army during World War II. Wells, the youngest boy, served in the United States Army during the Vietnam War. Here is a picture of the five boys.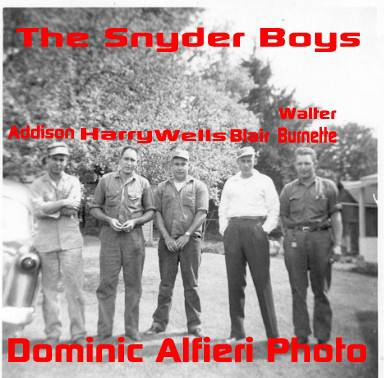 Harry, Addison, and Wells died several years ago and Walter B passed away on May 19,2004. Blair still lives near Wilcox, PA. Maxine the youngest daughter lives in South Carolina.