The Cecchi Families
Joe Cecchi was born in Italy and arrived in the United States on April 16, 1913 aboard this ship" The Konig Albert",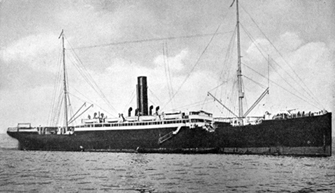 His wife and two children Vandio and Anna came to the United States later. They arrived at Ellis Island on this ship "The La Savoire" and were sent to Philadelphia to disembark.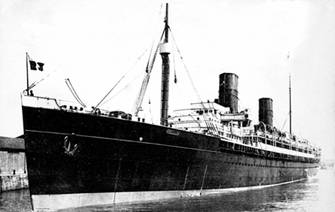 The Joseph Cecchi family did not come to Clermont at first but instead were in the Crosby area where Joe worked in the woods cutting timber.Here is a picture of Joe Cecchi and his wife.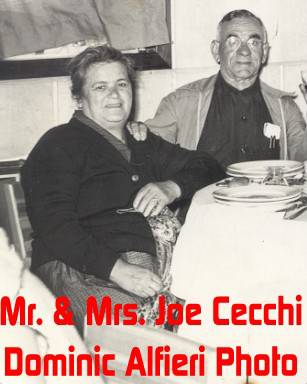 At one time there were two families named Cecchi in Clermont. The Joe Cecchi family came to Clermont in 1925 and consisted of Joe, his wife Domenica, Vandio, Anna, Lenore, and Elsa. Joe worked at Clermont Clay Products Company until the plant shut down. He then worked at Quaker State refinery until his retirement. Vandio served in the U.S. Army during World War II and also retired from Quaker State . Lenore married Jim Kane and moved from Clermont for a few years but later returned. Here is a recent picture of Lenore.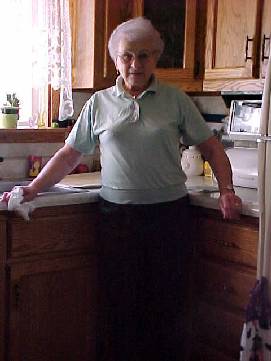 She has two children named Jim and Connie. Lenore retired from National Fuel Gas and lives in Clermont. Elsa became a nurse, married and moved to Erie . Anna or better known as Ann married Jack Yoder and stayed in Clermont and is currently at Sena Kean .
Dominic Cecchi , Joe's brother, also came to Clermont in 1925. He and his wife Adelaide had four children: Aleio, Margaret, Leo, and Albert. They moved to Olean when Clermont Clay Products Company plant shut down.