The Spadafore Family
Frank Spadafore was born in Sersale Italy in 1871. He came to the United States on May 2, 1892 aboard the ship shown here "The Britannia".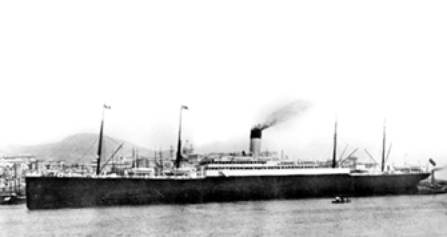 Frank Spadafore and Josephine Distefano were married and moved into this house located across the street from St Sabina Catholic Church in Clermont.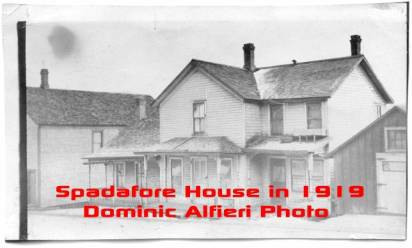 Frank Spadafore and his wife Josephine had 12 children. The children's names are: Tony, Frank, Joe, Jim, Alfred, Quentin, Rose, Mary, Anne, Sarah , Virginia , and Lena . Frank was a foreman for the Pittsburg Shawmut and Northern Railroad for many years. Their first house burned down in 1912 and the Railroad Company built a house for them near the railroad station as seen here.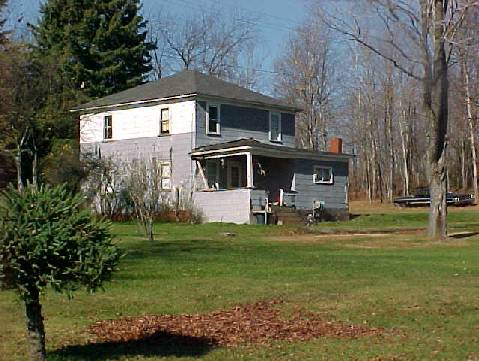 Here is a photo of the Spadafore family including some grandchildren.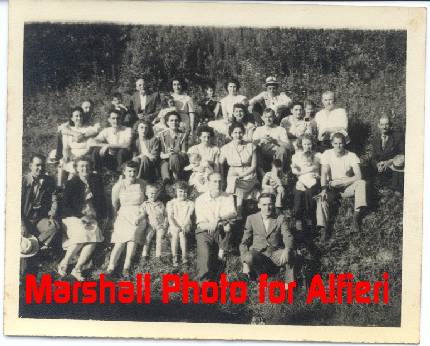 Quentin was the only son to serve in the armed forces during World War II. Here is a photo of him in uniform with his sister Virginia.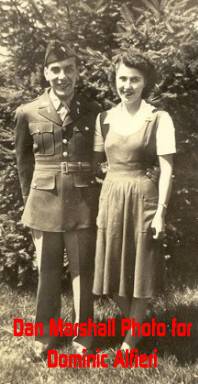 One of Frank's daughters named Lena married Archie Marshall.
Here is a Photo of them.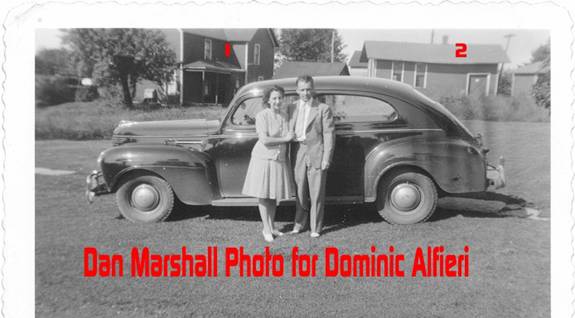 1. This is the house provided to the Station Agent by the Shawmut Railroad 2. This is the Shawmut Railroad Station
Here is a photo of Lena and her mother.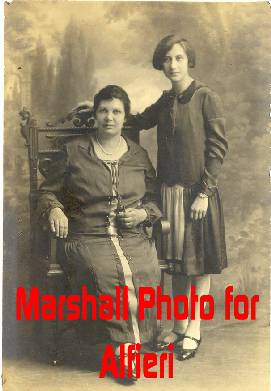 Here is a photo of Lena and four of her sisters.